Single Screening or Presentation 
Are you organizing a community event? 
·      curated screening or exhibition?
·      special workshop? 
·      presentation?
There are many unique and new learning environments, please contact hello@movingimages.ca and we can help facilitate your next event. 
Contact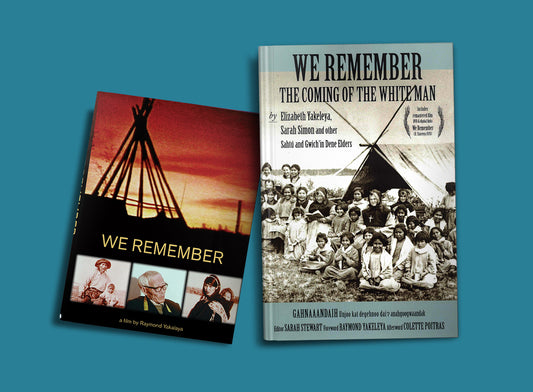 We Remember
The remastered 1978 film, We Remember directed by Raymond Yakeleya documents his travels to communities in the Mackenzie Delta in the Northwest Territories of Canada. We Remember is a significant time capsule that reflects on the history of these people whose lives were forever altered by settlers and Treaty 11 (signed in 1921).
The first edition paperback book, We Remember: The Coming of The White Man, provides an in-depth history of the Dene People in the early twentieth century. Includes the oral histories by ten Elders in Gwich'in Dene and English language.
Button

Submit Your Film for Acquisition
We select a limited number of completed works for distribution each year, and focus on representing work by Canadian artists and producers.

SUBMIT A FILM