Board of Directors & Staff
Jeff Chiba Stearns
Jeff Chiba Stearns is an independent documentary and animation filmmaker born in Kelowna, BC, of Japanese and European heritage. After graduating from the Animation program at Emily Carr Institute of Art + Design in 2001, he founded Meditating Bunny Studio Inc. specializing in creating animation, documentary, and experimental films aimed at children and adults that combine different philosophical and social elements together to create humorous inspiring stories. In addition to animated films, Jeff has combined animation with live action in two documentaries that explore mixed heritage identity:  One Big Hapa Family and Mixed Match. He is also a college animation instructor who has written articles for national publications and lectured around the world on topics of multiracial identity, cultural awareness, filmmaking, and animation.
Damien Gillis
Damien Gillis is a writer and documentary filmmaker based on Vancouver Island. He co-directed and co-produced the award-winning feature documentary Fractured Land and is the co-founder and publisher of the online journal The Common Sense Canadian. His writing has also appeared in The New York Times, Desmog Canada and The Tyee.
Damien explored the short fiction form in a drama co-directed and co-produced with Tahltan filmmaker Michael Bourquin, Shadow Trap.
Scott Renyard
Scott Renyard brings background in science with a love of art and storytelling through film to create documentaries addressing environmental issues. His first feature documentary, The Pristine Coast, premièred at the Vancouver International Film Festival in 2014. It examines the relationship between open-net pen fish farms and the collapse of many wild fish populations in the North Pacific and Atlantic oceans. Renyard's discovery that the loss of wild fish as a result of diseases from open net pen fish farms suggests this is a leading cause of global warming may prove to a significant climate change discovery.His filming of a federal inquiry, the Cohen Commission hearings on The Decline of the Fraser River Sockeye led to the creation of two subsequent films, The Unofficial Trial of Alexandra Morton and Trial of an Iconic Species. In 2020, he took a new approach to addressing environmental concerns with his comedy, Save the Planet Already!
Kirsten Johnson
Kirsten Johnson brings a strong background as a painter and performer to her work in video and animation. Her paintings are in collections across North America, Europe, Australia and Japan. As an actor, she has worked with directors that include Jeremy Podeswa and David Cronenberg. She is a founding member of the Harold Awards, celebrating Toronto's alternative theatre scene for 20 years. Whether making films, acting or painting, Kirsten puts an emphasis on intellectual curiosity--possibly inherited from her father, a philosophy professor--and emotional empathy and interest in human nature--inherited from her mother, a professor in psychiatric nursing. From her home base in Toronto, Kirsten fuses elements of live action, visual art, performance and animation into unique and thoughtful video works, each a unique experience whether based in her life experience (The 21st Chromosome) or musings on human nature such as DOLLFACE and Painting Catfights.
Joshua Mao
Joshua Mao lived in Taiwan for 11 years before moving to Canada. A graduate of the Film Program at Simon Fraser University, he is interested in exploring Eastern and Western influences on his work done in Vancouver, Taipei and Shanghai. He has directed short films and worked as DOP on several projects. He is interested in bridging the gap of distribution between the North American and Asian markets.  Josh was the former Facilities and Equipment Manager for Cineworks Independent Filmmakers Society. For the past two years, Josh has been working as the client and service representative at William F. White International, Camera Department. 
Ying Wang
Filmmaking was Ying's childhood fantasy that she never thought would turn into something real. Growing up in China in the pre-digital era, Ying became a journalist and photographer, and moved to Canada in her late 20s.
When her younger sister developed a mental illness after immigrating to North America, Ying was driven to tell their story and directed her first feature Sisters as a self-taught filmmaker. Her latest documentary The World is Bright tackles the topic of immigration and mental health from a broader sociocultural perspective. The film has won multiple awards, including the Sea to Sky Award at VIFF in 2019, Emerging Canadian Filmmaker Award at Hotdocs in 2020; in 2021, it was nominated for the Best Feature Length Documentary and Best Editing at the Canadian Screen Awards.
Ying's credits as a documentary filmmaker also include producing Tricks On The Dead: The Story of Chinese Labour Corps in WWI, a Canada-China-France co-production that won two 2016 Canadian Screen Awards and the 2015 Vancouver International Film Festival Audience Must See Award.
While making films, Ying has been actively working in the community. She served on the board at Richmond Arts Coalition for three years. Currently, she is the board director at Racial Equity Screen Office (RESO) and the president of the board of Cinevolution Media Arts Society, an organization she co-founded in 2007 in Richmond, BC.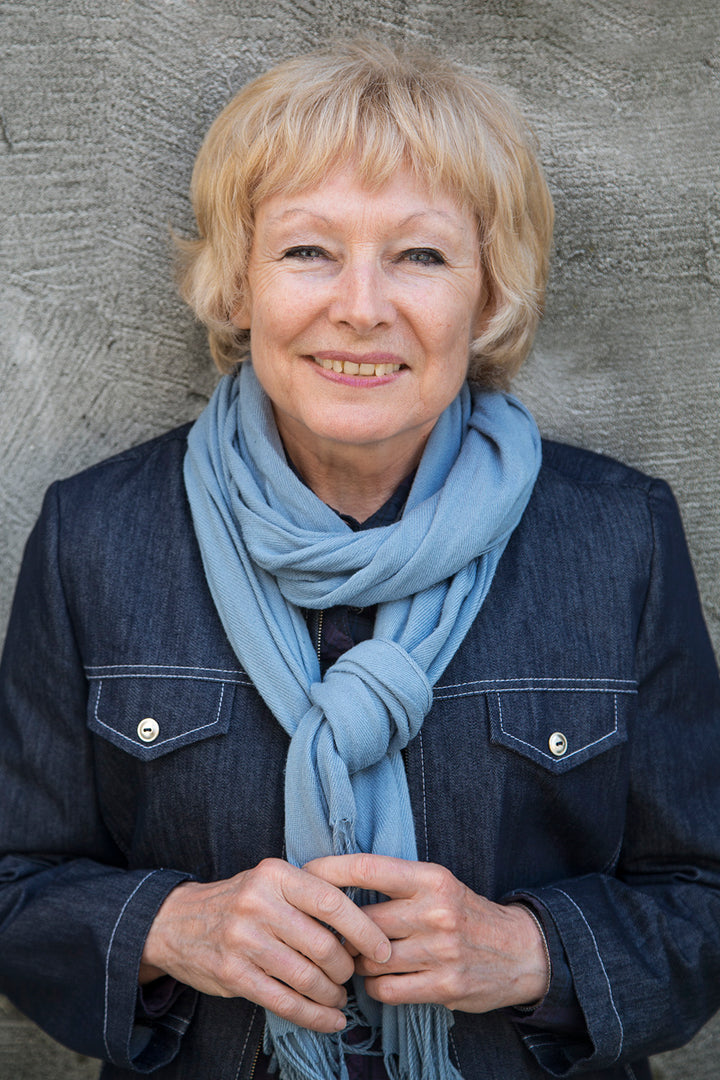 Michelle Bjornson
Michelle is a Vancouver-based writer/director whose award winning dramas and documentaries have screened and broadcast in Canada and abroad.  She also has credits as film editor, producer, story editor and creative consultant. Her extensive board experience includes many Vancouver cultural organizations, the national boards of DOC, IMAA and CIFVF, and Advisories for Yorkton Film Festival and Langara Film Arts. 
A member of the Academy of Canadian Cinema & Television, Writers Guild of Canada and Honorary Lifetime Member of Women in Film, Michelle has also provided creative evaluations for BC Film, Telefilm and NFB, and juried for VIFF, DOXA, BC Arts Council, Canada Council, BC Olympics Arts Partners in Creative Development, and Ontario Arts Council Chalmers Award. A graduate of University of Toronto (B.A. History) and University of British Columbia (M.A. Theatre; Post-Grad Diploma Film), Michelle taught in Langara College's Film Arts program and also its acclaimed Studio 58 Theatre Program. President and owner of Point of View Film Inc., she has produced drama and documentary in association with Canadian broadcasters, arts councils, and national/provincial film agencies.
Gregory Coyes
Gregory has worked extensively in the Canadian broadcast community over the last thirty-five years as an award-winning film maker, an educator, and a writer. He has directed both documentaries and animation with the National Film Board, and his series and one-offs have aired on many of the major networks in Canada including APTN, CTV, and CBC. Gregory has also consulted and written for the Smithsonian at the National Museum of the American Indian in Washington, DC.
In 1998, he produced the first Indigenous news magazine series in Canada for the CBC, All Our Relations. And in 2000, he collaborated with the Grand Shaman, Norval Morrisseau on the multi-award winning, four-part animated series, Stories from the Seventh Fire, the first animated series to be broadcast nationally in both English and Cree. Recent projects include LIVE from the HUNDRED YEARS CAFE, an 8 x 1 hour-long series featuring contemporary Indigenous music for APTN. His work has been recognized with awards from the Japanese Wildlife Film Festival, The Yorkton Short Film Festival, the Telenatura Awards in Pamplona,
Spain, and the Native American Film Festival in San Francisco.

Gregory is the founder of the SLOW MEDIA Community, an online video library that is actively promoting an Indigenous, decolonized model of cinema. Greg is Metis/Cree from St. Albert, Alberta and proud member of the L'Hirondelle family. He feels blessed to be living in unceded Squamish territory in North Vancouver, Canada.

Karen Wong
Karen Wong has a Bachelor's of Commerce from UBC and began a career in accounting. In 2000, she transitioned to film and television as a production accountant, and eventually into producing.  She has steadily worked to support independent creators to produce many short works, webseries, series television and several feature films. Karen brings a solid commitment to equity, diversity and respect for artists. 
Caid Dow
Caid Dow is a filmmaker, photographer and visual artist.  Born in Halifax, raised in Calgary, currently in  Vancouver with a BFA in Film Production from UBC. As a writer, director and animator she has recieved awards for both her documentary and fiction shorts. Including the  H. Norman Lidster Prize in Documentary Filmmaking for i see stars. Her works have been shown across Canada at festivals such as Whistler International Film Festival and Canadian Diversity Film Festival where her film "It's a Boy" received the award for Best Short Film. She focuses on films that tell honest stories exploring topics such as identity, gender and mental health. She puts a strong and conscious effort into creating unique, colourful worlds through intentional design. Striving to make stories that not only make one feel, but encourage a change in thought.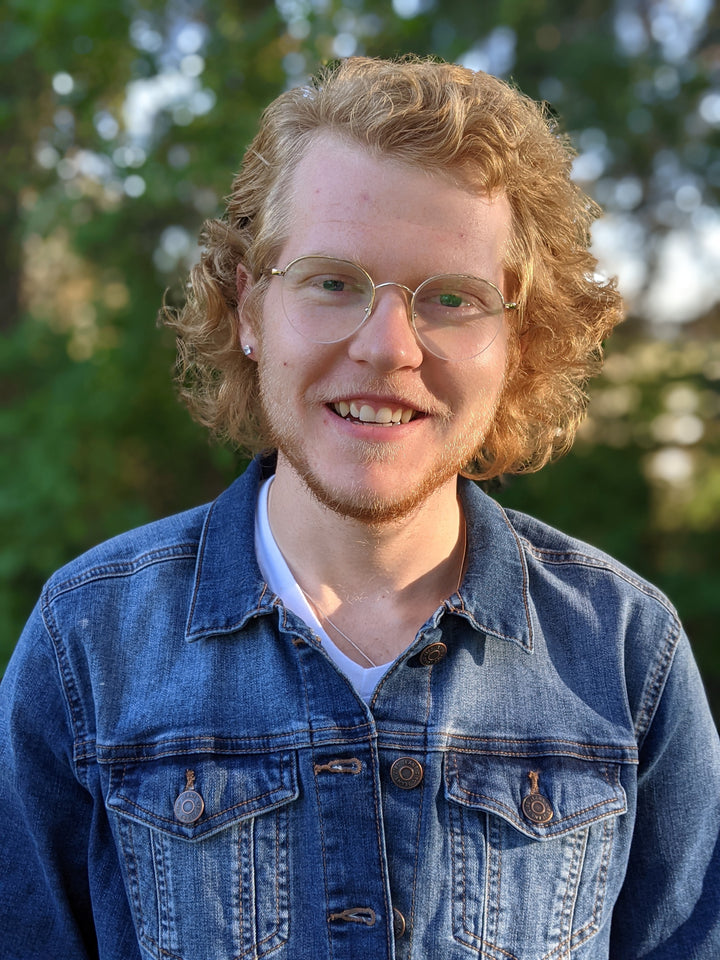 Aaron Kenney
Aaron Kenney is a multimedia artist and recent graduate of the Bachelor of Arts at UBC. Aaron started volunteering with Moving Images in 2018 and has continued to serve in technical and design roles since. Having grown up in small town Central Alberta, Aaron's work is interested in exploring how new social perspectives can transform established narratives. He is excited to utilize digital technologies to promote our amazing filmmakers and their works.