 Do You Really Want to Know?
Release Date

2012

Running Time

72 minutes

Closed Captions

No

Availability

Canada, USA
Regular price

Sale price

$250.00

Unit price

per
License Definitions

Institutions: Purchase at this price level if you are from a university, college, school board, school district, government agency, business or association. Note: Price does not include inter-library loan rights.

Community: Purchase at this price level if you are from a single K-12 School, registered not-for-profit, community organization, public library.  Note: Price does not include right to circulate DVD/program to other schools within district.
DSL Terms

DSL stands for Digital Site License and permits the buyer of the license to host the film on a password-protected, closed server for the term of the license for educational use. If your institution does not have a server or you are looking into a license for curated one-time events or fixed term exhibitions, please contact us.

See below for more information about DSL terms of use. Upon order placement, our staff will contact you within 3 business days to arrange digital file delivery. 
Share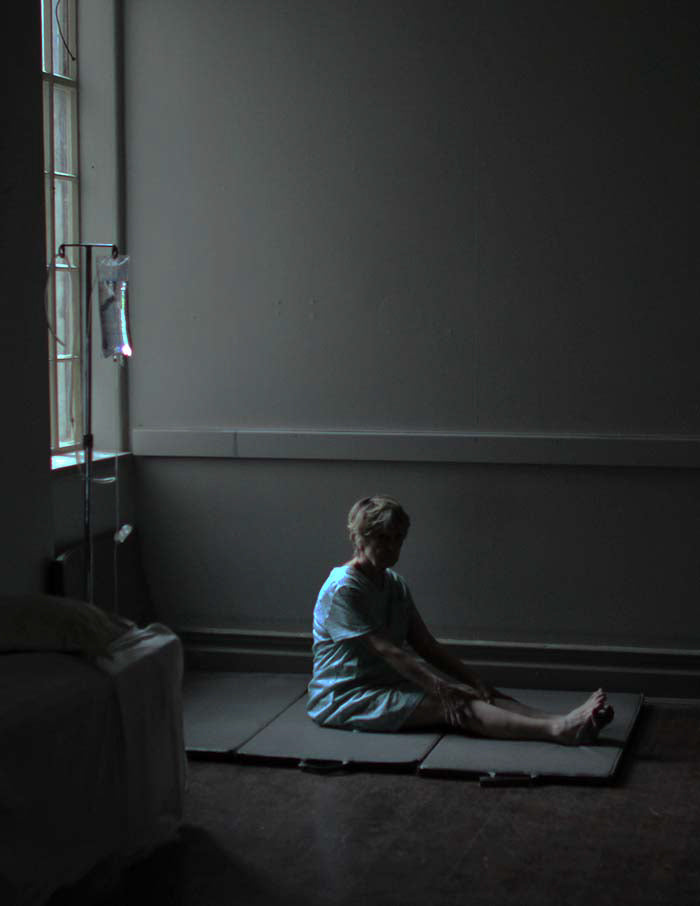 Do You Really Want to Know? is a documentary about the complex emotional, ethical and psychological issues surrounding the new frontier of predictive genetic testing. The film follows three families who have been confronted with the decision of whether or not to be tested for Huntington's disease - a degenerative neurological illness that is akin to having ALS, Schizophrenia and Alzheimer's - and one of the first diseases people could be accurately and conclusively tested for, before the onset of any symptoms. As scientists discover more ways to identify diseases before we know we have them, "do you really want to know?" will be a question more and more of us will face.

Artist's Statement:
Do You Really Want To Know? is a documentary about the very complex emotional, ethical and psychological issues surrounding an individual's decision whether or not to be tested for a fatal disease.

The film centres on three families all at risk for Huntington's disease or "HD" – a degenerative neurological disease that about 3,000 Canadians currently suffer from, and that another 15,000 might carry the gene for and not know it.

Unlike some other genetic diseases, HD is not a random configuration of genes from both parents nor does it not skip generations. Instead the Huntington gene is a dominant one that must be transmitted directly from one parent to a child. In other words, if you don't have the gene, you can't get it and you can't pass it on. But, if you do have the abnormal gene, you will develop HD.

HD is a particularly cruel illness that causes mental and physical deterioration over a period of 10 to 20 years. Like Alzheimer's, Huntington's inevitably destroys the mind and the body, leading to what experts say is one of the worst experiences of dying. The symptoms for Huntington's generally appear between the ages of 30 and 50 when the disease becomes a slow robber, sapping its victims of their capabilities over a span of decades. There is no treatment or cure, not even anything experimental, and no way to delay or stop its onset.

Consequently when an individual tests positive for the Huntington's gene, they receive a death sentence, and for those who are parents, there now exists a 50-50 chance that they have already passed the gene on to their children. A flip of the coin.

I chose Huntington's for this film not only for the inherently dramatic and clear cut result that comes from testing but also because the disease represents the one disorder for which genetic testing has been offered for the longest time to the largest number of people.

In 1986, genetic centres in the United States began to offer a linkage test for people at risk for Huntington's that indicated whether they had an increased or decreased chance of developing the disease. With the discovery in 1993 of the gene for Huntington's, it became possible to come up with a definitive result after testing.

Consequently, genetic counselors say the experiences of people being tested for Huntington's has been central in understanding many of the clinical, ethical and psychological complications of predictive genetic testing. As one genetic counselor put it, "The Huntington people have been moral pioneers for the rest of us."

There are now over 4,000 disorders with a known genetic basis and an estimated sixty percent of us will experience a disease with a genetic component to its cause, which means, "do you really want to know?" will be a question more and more of us will face.

If your institution does not have a server or you are looking into a license for curated one-time events or fixed term exhibitions, please contact us.
Digital Site License (DSL) to Use Copyrighted Material - Terms of Use
The following terms are understood, accepted and effective upon payment of License Fee to Moving Images Distribution, the Licensor, and the buyer, the Licensee, named on the invoice.  Copyrighted material, as identified on the invoice, hereinafter referred to as the Program.
License: The Licensor hereby grants to the Licensee, for the DSL term listed on the invoice, the educational rights for digital streaming of the Program for use within the Licensee's internal closed system, password-protected platform. Licensee acknowledges it shall not sublicense, sublease, rent, resell, duplicate, digitize or transfer to any other medium or format.  Licensee shall not edit, cut or alter the Program nor post it on publicly-accessible websites or networks.  This license (i) will not be included in any courses that could be sold to other institutions for future distance-education use; (ii) is non-transferable; and (iii) is not assignable by the Licensee.
Users: The Licensee agrees that the users for this license shall be restricted to the Licensee's accredited faculty, staff and students.
Expiration of Term: Upon expiration of the license term, the Licensee shall cease streaming of the Program and the Program must be deleted from the Licensee's digital servers.
Acknowledgement of Limitations: The Licensee acknowledges the Program is copyrighted and the Licensor has a copyright interest in the Program which is legally protected against the Licensee's use, copying or exhibition except as is set out above.
DVD w/PPR.  PPR stands for Public Performance Rights.  A DVD with PPR license permits the buyer to use the film in non-theatrical venues for educational purposes, community screenings and other non-commercial purposes.  Standard educational DVD w/PPR purchases are in perpetuity for use by the institution, college, school, library, its staff and students. 
All DVDs sales are final. We guarantee that all DVDs will be free from defects at the time of delivery.  Defective DVDs will be replaced without charge within 30 days of date of shipment. 
The creators of all works distributed by Moving Images Distribution hold copyright for their work. Copyrights are a form of intellectual property that gives the owner of the original work exclusive rights to that work, including its publication, distribution, adaptation and use. All purchasers are to specify use required precisely at time of ordering and agree to comply with all copyright, trademark and intellectual property law. No materials purchased may be used outside the rights acquired at time of purchase or may be reproduced in whole or in part by any method now known or hereafter devised. No materials purchased without specific broadcast license and agreement may be broadcast, retransmitted or exhibited in whole or in part without a specific license agreement from Moving Images Distribution for such use.