The Thinking Garden
Producers
Elizabeth Vibert
Christine Welsh
Release Date

2017

Running Time

35 minutes

Closed Captions

Yes

Availability

Canada, USA
Regular price

Sale price

$180.00

Unit price

per
License Definitions

Institutions: Purchase at this price level if you are from a university, college, school board, school district, government agency, business or association. Note: Price does not include inter-library loan rights.

Community: Purchase at this price level if you are from a single K-12 School, registered not-for-profit, community organization, public library.  Note: Price does not include right to circulate DVD/program to other schools within district.
DSL Terms

DSL stands for Digital Site License and permits the buyer of the license to host the film on a password-protected, closed server for the term of the license for educational use. If your institution does not have a server or you are looking into a license for curated one-time events or fixed term exhibitions, please contact us.

See below for more information about DSL terms of use. Upon order placement, our staff will contact you within 3 business days to arrange digital file delivery. 
Share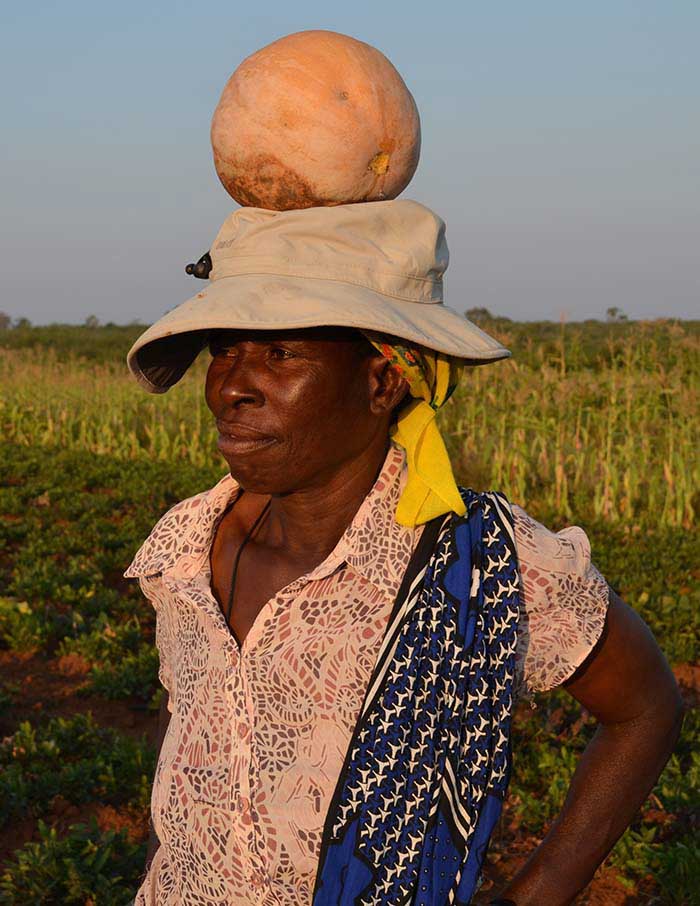 In the dying days of apartheid, three generations of older women in a village in South Africa come together to create a community garden. This documentary was created against the backdrop of the epic drought in southern Africa, a climate-change and El Nino-linked event that has left over 30 million people food insecure and caused soaring food prices in the region. With limited access to crucial resources like irrigation, women and children are the hardest hit in such disasters.
The Thinking Garden is an inspiring story of resilience. It shows what can happen when women take matters into their own hands and how collaborative efforts and community building can mitigate some of the worst effects of climate change. In 2018, the film was the sole Canadian film chosen for presentation at the United Nations Women's Film Festival in Amman, Jordan.
xiTsonga with English subtitles.
Award(s): Matrix Award, Vancouver Women in Film Festival 2017; United Nations Women's Film Festival, Amman Jordan (2018).
Director's Notes:
My involvement in The Thinking Garden began with an invitation from historian Elizabeth Vibert who has spent several years conducting oral history research with the farmers at a women's community garden in South Africa. The women frequently asked Liz, Are you going to make a film about us, too? Liz is a writer and historian, not a filmmaker, so she approached me to see if I'd be interested in such a project. I immediately said yes, and we have enjoyed co-writing and co-producing this film together. Hleketani Community Garden was founded nearly 25 years ago in a village in northeastern Limpopo Province, one of the poorest regions of South Africa. The farmers (most over 55, some over 80), called their garden hleketani--thinking in the xiTsonga language--because it's a place where women gather to think about how to effect change. I saw in the story of the thinking garden many parallels to the work I've done over the past 30 years, documenting on film the historical and contemporary experiences of Indigenous women in Canada. My previous films have told stories of ordinary women doing extraordinary things--unsung heroines who have overcome monumental challenges and obstacles to create change. The Thinking Garden is just such a story, from a country whose particular history of colonialism has played out in ways similar to but also very different from our own. In a place marked by persistent inequality and poverty, the women of Hleketani Community Garden have drawn on remarkable reserves of strength, courage and resilience to do something radical, and their story provides yet another answer to the question that has driven so much of my work--What does hope look like? As an Indigenous woman from Canada, I found the experience of filming The Thinking Garden in South Africa both familiar and destabilizing. I recognized the legacies of colonialism, but I knew little about the local context and I didn't speak the language. Fortunately I was blessed with collaborators who more than rose to the challenges. Liz's knowledge of South Africa, and the close relationships of trust and reciprocity she's built over years of working with the farmers, ensured we had the kind of access that would allow us to create an intimate, sensitive and informed film portrait. Our cinematographer, Moira Simpson, drew on more than three decades of experience working in marginalized communities around the world to create unforgettable images of the women and their farm. She spent months editing the film and confronting its most daunting challenge--working with a story recorded entirely in the xiTsonga language. Enter our very gifted interpreter, Basani Ngobeni, who was fundamental to our ability to speak with and film the farmers and who travelled to Canada during post-production to painstakingly translate hours of filmed interviews. Without Basani, there would be no film. She is credited as Assistant Director. A year after we completed filming in South Africa, Liz travelled back to the village to show the farmers a fine cut of the film. It's like a miracle, Rosina Masangu told her. I never dreamed we would see something like this for our farm. For me, the miracle is that, after all the opportunities we had to get it wrong, we seem to have got it mostly right. And that is due in no small measure to the boundless patience, humour and generosity of the farmers of Hleketani Community Garden.
If your institution does not have a server or you are looking into a license for curated one-time events or fixed term exhibitions, please contact us.
Digital Site License (DSL) to Use Copyrighted Material - Terms of Use
The following terms are understood, accepted and effective upon payment of License Fee to Moving Images Distribution, the Licensor, and the buyer, the Licensee, named on the invoice.  Copyrighted material, as identified on the invoice, hereinafter referred to as the Program.
License: The Licensor hereby grants to the Licensee, for the DSL term listed on the invoice, the educational rights for digital streaming of the Program for use within the Licensee's internal closed system, password-protected platform. Licensee acknowledges it shall not sublicense, sublease, rent, resell, duplicate, digitize or transfer to any other medium or format.  Licensee shall not edit, cut or alter the Program nor post it on publicly-accessible websites or networks.  This license (i) will not be included in any courses that could be sold to other institutions for future distance-education use; (ii) is non-transferable; and (iii) is not assignable by the Licensee.
Users: The Licensee agrees that the users for this license shall be restricted to the Licensee's accredited faculty, staff and students.
Expiration of Term: Upon expiration of the license term, the Licensee shall cease streaming of the Program and the Program must be deleted from the Licensee's digital servers.
Acknowledgement of Limitations: The Licensee acknowledges the Program is copyrighted and the Licensor has a copyright interest in the Program which is legally protected against the Licensee's use, copying or exhibition except as is set out above.
DVD w/PPR.  PPR stands for Public Performance Rights.  A DVD with PPR license permits the buyer to use the film in non-theatrical venues for educational purposes, community screenings and other non-commercial purposes.  Standard educational DVD w/PPR purchases are in perpetuity for use by the institution, college, school, library, its staff and students. 
All DVDs sales are final. We guarantee that all DVDs will be free from defects at the time of delivery.  Defective DVDs will be replaced without charge within 30 days of date of shipment. 
The creators of all works distributed by Moving Images Distribution hold copyright for their work. Copyrights are a form of intellectual property that gives the owner of the original work exclusive rights to that work, including its publication, distribution, adaptation and use. All purchasers are to specify use required precisely at time of ordering and agree to comply with all copyright, trademark and intellectual property law. No materials purchased may be used outside the rights acquired at time of purchase or may be reproduced in whole or in part by any method now known or hereafter devised. No materials purchased without specific broadcast license and agreement may be broadcast, retransmitted or exhibited in whole or in part without a specific license agreement from Moving Images Distribution for such use.