 The English Teacher
Director
Jeremy James Fokuah
Producers
Jaskaran Gill
The Last Bite Films
Release Date

2021

Running Time

11 minutes

Closed Captions

Yes

Availability

Canada, USA
Regular price

Sale price

$200.00

Unit price

per
License Definitions

Institutions: Purchase at this price level if you are from a university, college, school board, school district, government agency, business or association. Note: Price does not include inter-library loan rights.

Community: Purchase at this price level if you are from a single K-12 School, registered not-for-profit, community organization, public library.  Note: Price does not include right to circulate DVD/program to other schools within district.
DSL Terms

DSL stands for Digital Site License and permits the buyer of the license to host the film on a password-protected, closed server for the term of the license for educational use. If your institution does not have a server or you are looking into a license for curated one-time events or fixed term exhibitions, please contact us.

See below for more information about DSL terms of use. Upon order placement, our staff will contact you within 3 business days to arrange digital file delivery. 
Share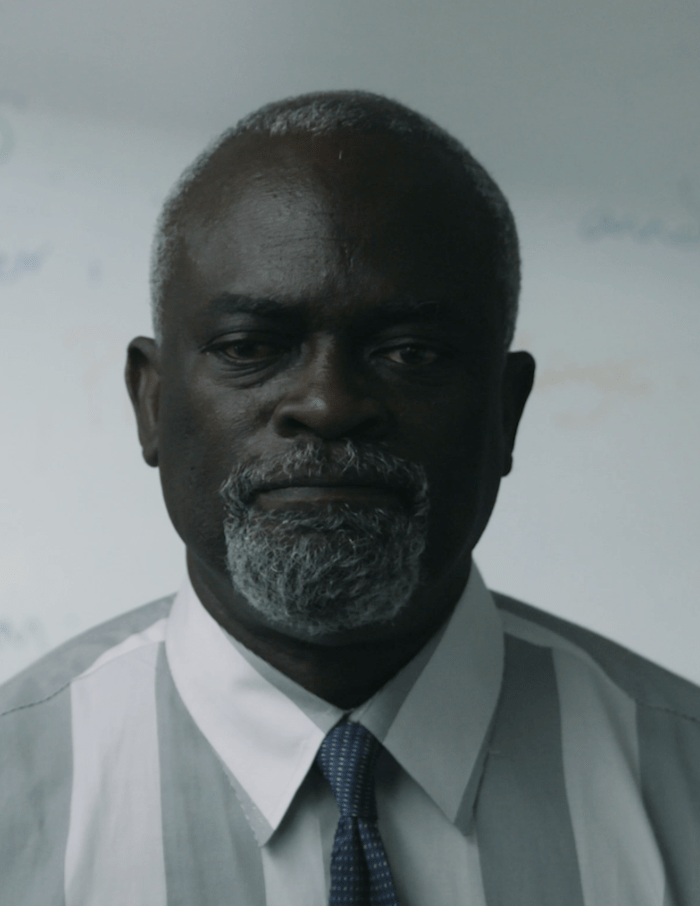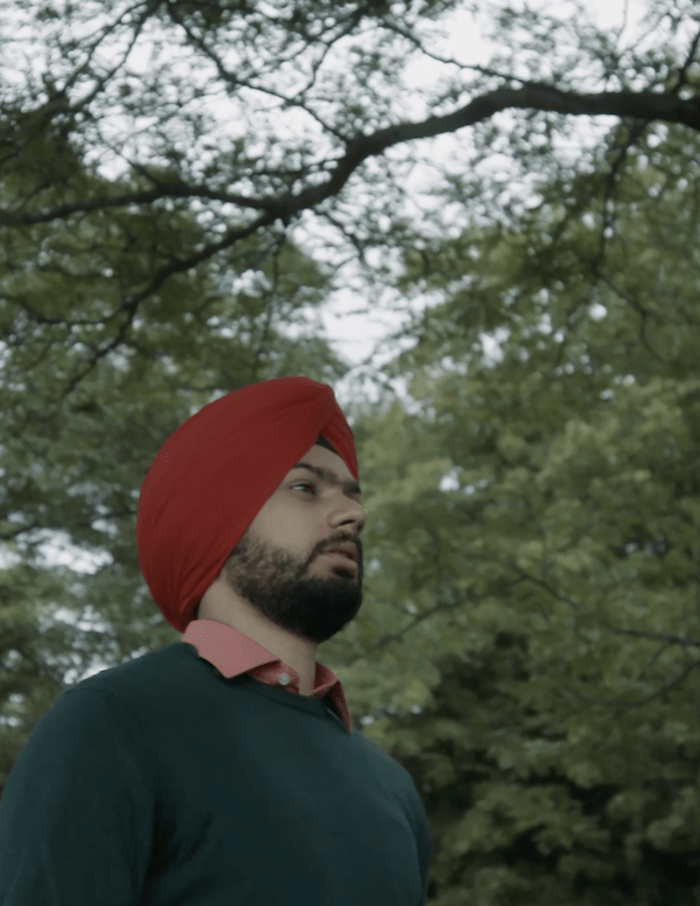 English teacher Kofi Frimpong is starting classes once again for immigrants at a local language school in Toronto. Before starting the lesson, Taranjit Bains interrupts him to ask where the instructor is. Unsatisfied that Mr. Frimpong is teaching the class, Taranjit does not return. This isn't the first time Mr. Frimpong's legitimacy to teach the subject has been questioned, but it eats away at him nonetheless.  This short film presents a lesson for both teacher and student.
Artist's Statement
The English Teacher was produced in Toronto, Canada, a city that boasts itself as the most multicultural in the world. You can stroll through Little India inhaling aromatic spices, stop at an Irish bar to have a chilled Guinness, scoff down a Jamaican patty and finish it all off with rich, sweet baklava from a locally-owned Greek bakery. It's all in a day's work when you're in this city. Bringing together hundreds of nationalities, ethnicities, cultures, religions, and races, the city's vibrant diversity is rarely reflected in film. More than this, the people who make up this city, especially those who take the brave step to travel from distant lands to start anew, are rarely given a voice.
Many people outside of Toronto don't know it, but half the population is foreign-born. Despite this, stories of immigrants are seldom told. If they are represented in film, immigrants are cast as caricatures or stereotypes, which fail to show their humanity. Thus the aim was to create a film where immigrants are the center of the story, not just background characters.
Notions of identity are part and parcel of growing up in a culturally diverse city such as Toronto. This is especially true for racialized people of the second-generation. Not only do we struggle to find our place in mainstream society, which is shaped by Canada's racist colonial past, but we are also faced with the challenge of connecting with the culture brought here by our parents. Our desire to maintain the cultural heritage of our or our parents' homelands while simultaneously professing pride in our Canadian identities is viewed with suspicion and constantly questioned.
But what about our parents? How do they find their sense of place here? Do they differ from the second-generation? And are they forced to question their identities due to the discrimination and racism they experience? After speaking to many immigrants, reading personal accounts, and extensively researching the subject matter, we learned that they fully understand that Canadians view them as 'the other.' They mention accents, "small talk," jokes, and slang as some of the things that made them feel they weren't Canadian. But they seemed okay with this because no matter what the countries they originated from would always be considered "home."
But on the other hand, immigrants also feel invalidated by Canadians and seek acceptance from them. Many come here with high levels of education and impressive work experience but still find it difficult to enter their professions. Were the differences noted above so stark that their credentials were not valued? Surely coworkers could get used to an accent, and Canadian culture could be learned. What's more troubling is the discrimination they face from their own cultural groups or other immigrants like themselves. It was one thing for Canadians to tell them they didn't belong, but when it was people who are in similar shoes, it was far more hurtful. This is something that we wanted to explore in-depth.


Filmmaker Biography
Jeremy James Fokuoh is a filmmaker and editor from Toronto, Ontario. Born and raised in North York, Fokuoh grew up doing a lot of observing in his community. Raised by immigrant parents of Ghanaian descent, he was encouraged to turn his observations into storytelling. Combining storytelling with his love for visuals and detail, Fokuoh realized that visual storytelling was his calling. His unique view on everyday life and interactions are a key element in what he offers to the development and creation of a film. Fokuoh has directed three documentaries and two short films. He currently works for the National Basketball League of Canada as an editor and producer. Fokuoh has always believed in respect and empathy and applies that philosophy to his work and co-workers. He graduated from St. Clair College with a diploma in Journalism and a graduate certificate in Media Convergence. He later graduated from Fanshawe College with a graduate certificate in Advanced Filmmaking.
Jaskaran Gill (she/her) is an Indian-Canadian filmmaker based out of Toronto, Canada. After taking a screenwriting course at George Brown College in 2016, she embarked on a journey to become a writer. She has written various short film scripts, which have been selected in film festivals in Canada, Ghana, the US, and the UK. Jaskaran also took on a producer role for many of these projects, leading to the establishment of her own company, The Last Bite Films. She has also completed an MA in Immigration and Settlement Studies at Toronto Metropolitan University, which has helped her foster a deeper understanding of the characters she writes in her stories. Jaskaran hopes to amplify the voices and stories of underrepresented voices in the multicultural city she was born and raised in.

If your institution does not have a server or you are looking into a license for curated one-time events or fixed term exhibitions, please contact us.
Digital Site License (DSL) to Use Copyrighted Material - Terms of Use
The following terms are understood, accepted and effective upon payment of License Fee to Moving Images Distribution, the Licensor, and the buyer, the Licensee, named on the invoice.  Copyrighted material, as identified on the invoice, hereinafter referred to as the Program.
License: The Licensor hereby grants to the Licensee, for the DSL term listed on the invoice, the educational rights for digital streaming of the Program for use within the Licensee's internal closed system, password-protected platform. Licensee acknowledges it shall not sublicense, sublease, rent, resell, duplicate, digitize or transfer to any other medium or format.  Licensee shall not edit, cut or alter the Program nor post it on publicly-accessible websites or networks.  This license (i) will not be included in any courses that could be sold to other institutions for future distance-education use; (ii) is non-transferable; and (iii) is not assignable by the Licensee.
Users: The Licensee agrees that the users for this license shall be restricted to the Licensee's accredited faculty, staff and students.
Expiration of Term: Upon expiration of the license term, the Licensee shall cease streaming of the Program and the Program must be deleted from the Licensee's digital servers.
Acknowledgement of Limitations: The Licensee acknowledges the Program is copyrighted and the Licensor has a copyright interest in the Program which is legally protected against the Licensee's use, copying or exhibition except as is set out above.
DVD w/PPR.  PPR stands for Public Performance Rights.  A DVD with PPR license permits the buyer to use the film in non-theatrical venues for educational purposes, community screenings and other non-commercial purposes.  Standard educational DVD w/PPR purchases are in perpetuity for use by the institution, college, school, library, its staff and students. 
All DVDs sales are final. We guarantee that all DVDs will be free from defects at the time of delivery.  Defective DVDs will be replaced without charge within 30 days of date of shipment. 
The creators of all works distributed by Moving Images Distribution hold copyright for their work. Copyrights are a form of intellectual property that gives the owner of the original work exclusive rights to that work, including its publication, distribution, adaptation and use. All purchasers are to specify use required precisely at time of ordering and agree to comply with all copyright, trademark and intellectual property law. No materials purchased may be used outside the rights acquired at time of purchase or may be reproduced in whole or in part by any method now known or hereafter devised. No materials purchased without specific broadcast license and agreement may be broadcast, retransmitted or exhibited in whole or in part without a specific license agreement from Moving Images Distribution for such use.