Sisters In Arms
Producers
Beth Freeman
Cari Green
Release Date

2010

Running Time

48.5 minutes

Closed Captions

Yes

Availability

Canada
Regular price

Sale price

$200.00

Unit price

per
License Definitions

Institutions: Purchase at this price level if you are from a university, college, school board, school district, government agency, business or association. Note: Price does not include inter-library loan rights.

Community: Purchase at this price level if you are from a single K-12 School, registered not-for-profit, community organization, public library.  Note: Price does not include right to circulate DVD/program to other schools within district.
DSL Terms

DSL stands for Digital Site License and permits the buyer of the license to host the film on a password-protected, closed server for the term of the license for educational use. If your institution does not have a server or you are looking into a license for curated one-time events or fixed term exhibitions, please contact us.

See below for more information about DSL terms of use. Upon order placement, our staff will contact you within 3 business days to arrange digital file delivery. 
Share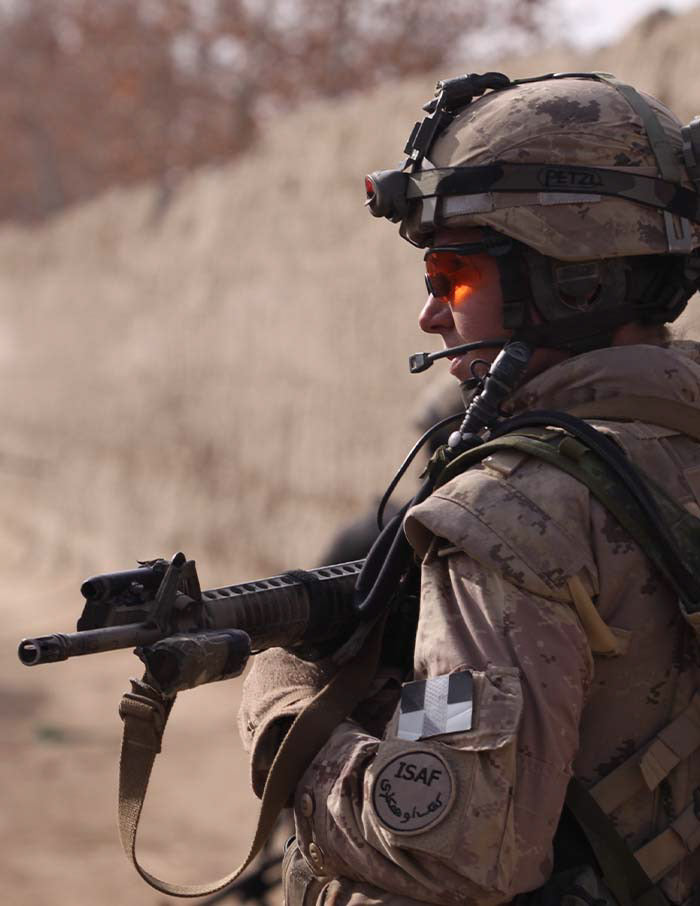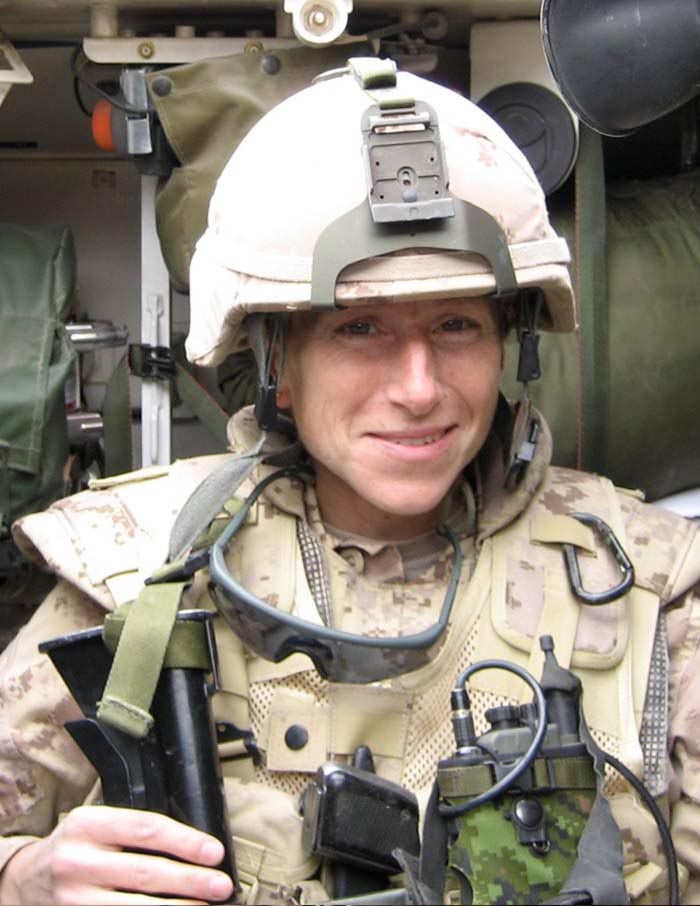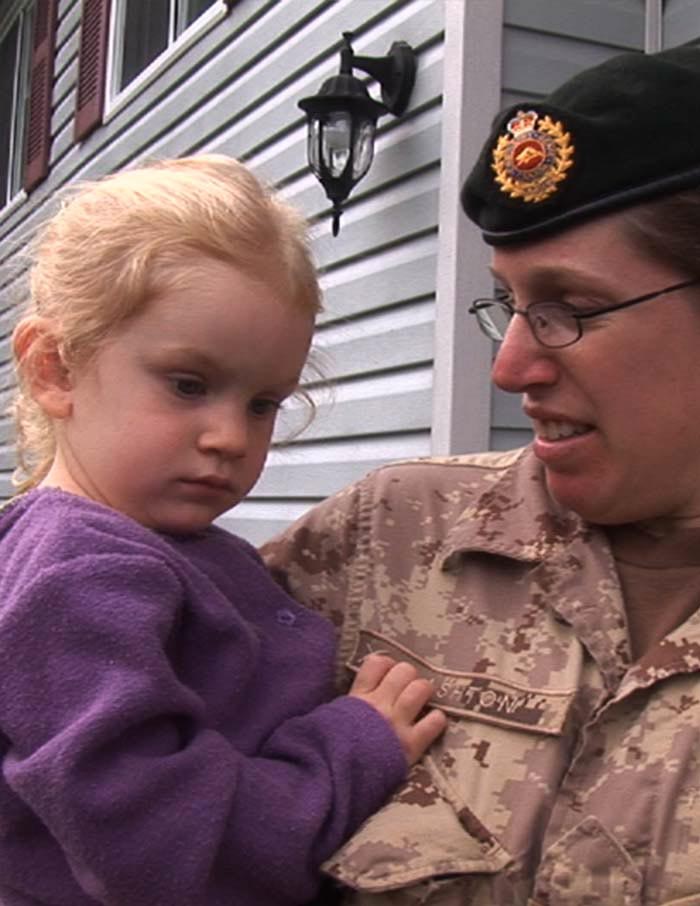 There are only ten countries in the world that allow women to fight in ground combat, and Canada is one of them. The mission in Afghanistan marks the first time in Canadian history that women soldiers are fighting on the frontlines. Sisters In Arms is a one-hour documentary that tells the story of three remarkable women who have chosen the most difficult and dangerous military professions and are facing combat on the battle fronts of Afghanistan.
Corporal Katie Hodges is an infantry soldier, Corporal Tamar Freeman is a medic, and Master Corporal Kimberly Ashton is a combat engineer who leaves behind three young girls at home in Canada. Who are these women and how did they get there? Veterans of the combat trades including Brigadier General Chris Whitecross, one of Canada's highest-ranking woman in the military and Lieutenant Colonel Anne Reiffenstein, the first female artillery officer, talk about their decisions for careers in the military and the roles of women over the years. The mothers, fathers and sisters of the three women featuring openly discuss their fears, as they bravely support their loved ones. In Canada, the number of women joining the combat trades has risen gradually for almost two decades, attrition remains an issue, with significantly higher rates of women leaving their military careers than men. Military culture remains a barrier, and today, only two percent (about 250 out of 14,000) of soldiers in the combat trades are women.

Using video diaries filmed by the soldiers in Afghanistan and personal interviews, Sisters In Arms tells their stories, from the frontline from a uniquely female perspective, challenging our perception of what constitutes a soldier. Reconciling the human capacity for love with our unending ability to kill with purpose is a continuing preoccupation for our species, and one that Sisters in Arms probes with delicate restraint as it shows us women as mothers and life-givers, as well as women as lethal weapons.     - Katherine Monk
Director's Statement:
In 2004 my sister Tamar joined the Canadian Forces, and just over a year into her full-time military career, learned she would be heading to Afghanistan. My family was terrified; we never imagined that this petite woman would be sent to one of the more dangerous regions in the world. As a combat medic Tamar would experience frontline duty. I was torn by my love for my sister and distaste for a career that put her life in great danger. But Tamar was committed and determined; she was looking forward to her chance for deployment. Confronted by the reality of my sister taking up arms, I picked up a camera and documented the reactions of family, friends and strangers. Tamar also had a camera, and her stories, revealed in video diaries, photos, email updates and phone calls presented a startling reality of life on the frontlines. Canada has traditionally taken a peacekeeping role in a number of conflicts around the world. In 2001 that role changed and Canadian combat troops were sent to fight in Afghanistan. With a growing demand for troops and a mandate to meet the Human Rights Commission imposed quotas, the military expanded the role for women in combat and, for the first time in Canadian history, women have been fighting on the frontlines. I wanted to know who these women were and why they had chosen such a difficult career path. Upon her return, Tamar reluctantly agreed to be filmed as she re-adjusted to normal life. It was a hard time for her, she had been under fire and witnessed horrific violence and death, but she gave me unlimited access to document her stories and insightful reflections. I knew that her experiences and those of other female soldiers provided a perspective that had yet to be explored. Tamar's stories are the inspiration for Sisters In Arms. Final Note: It is my hope that this film will provide audiences with a personal connection to these women; develop a new understanding of the people who choose to serve their country in this way; and encourage dialogue within the military as so many female soldiers would benefit from shared experiences, more role models and improved mentorship opportunities.
If your institution does not have a server or you are looking into a license for curated one-time events or fixed term exhibitions, please contact us.
Digital Site License (DSL) to Use Copyrighted Material - Terms of Use
The following terms are understood, accepted and effective upon payment of License Fee to Moving Images Distribution, the Licensor, and the buyer, the Licensee, named on the invoice.  Copyrighted material, as identified on the invoice, hereinafter referred to as the Program.
License: The Licensor hereby grants to the Licensee, for the DSL term listed on the invoice, the educational rights for digital streaming of the Program for use within the Licensee's internal closed system, password-protected platform. Licensee acknowledges it shall not sublicense, sublease, rent, resell, duplicate, digitize or transfer to any other medium or format.  Licensee shall not edit, cut or alter the Program nor post it on publicly-accessible websites or networks.  This license (i) will not be included in any courses that could be sold to other institutions for future distance-education use; (ii) is non-transferable; and (iii) is not assignable by the Licensee.
Users: The Licensee agrees that the users for this license shall be restricted to the Licensee's accredited faculty, staff and students.
Expiration of Term: Upon expiration of the license term, the Licensee shall cease streaming of the Program and the Program must be deleted from the Licensee's digital servers.
Acknowledgement of Limitations: The Licensee acknowledges the Program is copyrighted and the Licensor has a copyright interest in the Program which is legally protected against the Licensee's use, copying or exhibition except as is set out above.
DVD w/PPR.  PPR stands for Public Performance Rights.  A DVD with PPR license permits the buyer to use the film in non-theatrical venues for educational purposes, community screenings and other non-commercial purposes.  Standard educational DVD w/PPR purchases are in perpetuity for use by the institution, college, school, library, its staff and students. 
All DVDs sales are final. We guarantee that all DVDs will be free from defects at the time of delivery.  Defective DVDs will be replaced without charge within 30 days of date of shipment. 
The creators of all works distributed by Moving Images Distribution hold copyright for their work. Copyrights are a form of intellectual property that gives the owner of the original work exclusive rights to that work, including its publication, distribution, adaptation and use. All purchasers are to specify use required precisely at time of ordering and agree to comply with all copyright, trademark and intellectual property law. No materials purchased may be used outside the rights acquired at time of purchase or may be reproduced in whole or in part by any method now known or hereafter devised. No materials purchased without specific broadcast license and agreement may be broadcast, retransmitted or exhibited in whole or in part without a specific license agreement from Moving Images Distribution for such use.