 Out In The Cold
Producers
Sarah Abbott
Amoeba Works
Release Date

2008

Running Time

30 minutes

Closed Captions

Yes

Availability

Canada, USA
Regular price

Sale price

$200.00

Unit price

per
License Definitions

Institutions: Purchase at this price level if you are from a university, college, school board, school district, government agency, business or association. Note: Price does not include inter-library loan rights.

Community: Purchase at this price level if you are from a single K-12 School, registered not-for-profit, community organization, public library.  Note: Price does not include right to circulate DVD/program to other schools within district.
DSL Terms

DSL stands for Digital Site License and permits the buyer of the license to host the film on a password-protected, closed server for the term of the license for educational use. If your institution does not have a server or you are looking into a license for curated one-time events or fixed term exhibitions, please contact us.

See below for more information about DSL terms of use. Upon order placement, our staff will contact you within 3 business days to arrange digital file delivery. 
Share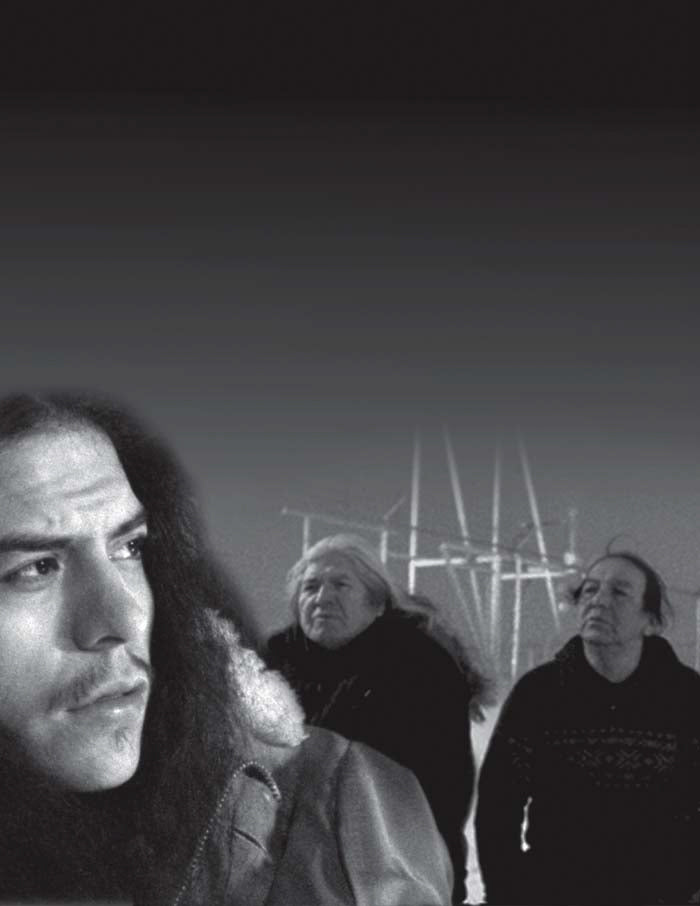 On a night so cold it hurts to breathe, Soft as Snow and Cold as Ice meet Thomas, a young man in a drunken stupor who has been dumped at the side of the road on the outskirts of town. When Thomas suggests the two men should walk back to the city with him, Cold as Ice and Soft as Snow persuade him to stay the night. Each man has a different motive: Cold as Ice wants Thomas to die and join them; Soft as Snow wants Thomas to survive the night so he can return to the city and tell people their story. This black-and-white drama is rich in metaphor, poignant, non-judgmental and even humorous. It was inspired by the freezing deaths of several First Nations men in Saskatoon, allegedly as a result of the non-sanctioned police practice of taking individuals to an isolated edge of town where they would be beaten or abandoned-a practice that earned Canada a place on the 2001 Amnesty International report of human rights abuses. The production springs from the creative synergy between Sarah Abbott, a producer and film professor at the University of Regina; Colleen Murphy, a director and the 2006-2007 University of Regina Playwright-in-Residence; and Cheryl Jack, an actor and emerging writer based in Saskatoon. Their efforts and the contributions of actors Gordon Tootoosis, Erroll Kinistino and Mathew Strongeagle, a crew of film production students, First Nations youth and local film industry professionals have created a film that will stimulate discussion about the state of disregard and oppression faced by Indigenous people in Canada and around the world. 
Filmmaker's website: http://www.sarahabbott.ca/outinthecold/

If your institution does not have a server or you are looking into a license for curated one-time events or fixed term exhibitions, please contact us.
Digital Site License (DSL) to Use Copyrighted Material - Terms of Use
The following terms are understood, accepted and effective upon payment of License Fee to Moving Images Distribution, the Licensor, and the buyer, the Licensee, named on the invoice.  Copyrighted material, as identified on the invoice, hereinafter referred to as the Program.
License: The Licensor hereby grants to the Licensee, for the DSL term listed on the invoice, the educational rights for digital streaming of the Program for use within the Licensee's internal closed system, password-protected platform. Licensee acknowledges it shall not sublicense, sublease, rent, resell, duplicate, digitize or transfer to any other medium or format.  Licensee shall not edit, cut or alter the Program nor post it on publicly-accessible websites or networks.  This license (i) will not be included in any courses that could be sold to other institutions for future distance-education use; (ii) is non-transferable; and (iii) is not assignable by the Licensee.
Users: The Licensee agrees that the users for this license shall be restricted to the Licensee's accredited faculty, staff and students.
Expiration of Term: Upon expiration of the license term, the Licensee shall cease streaming of the Program and the Program must be deleted from the Licensee's digital servers.
Acknowledgement of Limitations: The Licensee acknowledges the Program is copyrighted and the Licensor has a copyright interest in the Program which is legally protected against the Licensee's use, copying or exhibition except as is set out above.
DVD w/PPR.  PPR stands for Public Performance Rights.  A DVD with PPR license permits the buyer to use the film in non-theatrical venues for educational purposes, community screenings and other non-commercial purposes.  Standard educational DVD w/PPR purchases are in perpetuity for use by the institution, college, school, library, its staff and students. 
All DVDs sales are final. We guarantee that all DVDs will be free from defects at the time of delivery.  Defective DVDs will be replaced without charge within 30 days of date of shipment. 
The creators of all works distributed by Moving Images Distribution hold copyright for their work. Copyrights are a form of intellectual property that gives the owner of the original work exclusive rights to that work, including its publication, distribution, adaptation and use. All purchasers are to specify use required precisely at time of ordering and agree to comply with all copyright, trademark and intellectual property law. No materials purchased may be used outside the rights acquired at time of purchase or may be reproduced in whole or in part by any method now known or hereafter devised. No materials purchased without specific broadcast license and agreement may be broadcast, retransmitted or exhibited in whole or in part without a specific license agreement from Moving Images Distribution for such use.