Looking for my Sister
Release Date

2020

Running Time

15 minutes

Closed Captions

No

Availability

Canada
Regular price

Sale price

$200.00

Unit price

per
License Definitions

Institutions: Purchase at this price level if you are from a university, college, school board, school district, government agency, business or association. Note: Price does not include inter-library loan rights.

Community: Purchase at this price level if you are from a single K-12 School, registered not-for-profit, community organization, public library.  Note: Price does not include right to circulate DVD/program to other schools within district.
DSL Terms

DSL stands for Digital Site License and permits the buyer of the license to host the film on a password-protected, closed server for the term of the license for educational use. If your institution does not have a server or you are looking into a license for curated one-time events or fixed term exhibitions, please contact us.

See below for more information about DSL terms of use. Upon order placement, our staff will contact you within 3 business days to arrange digital file delivery. 
Share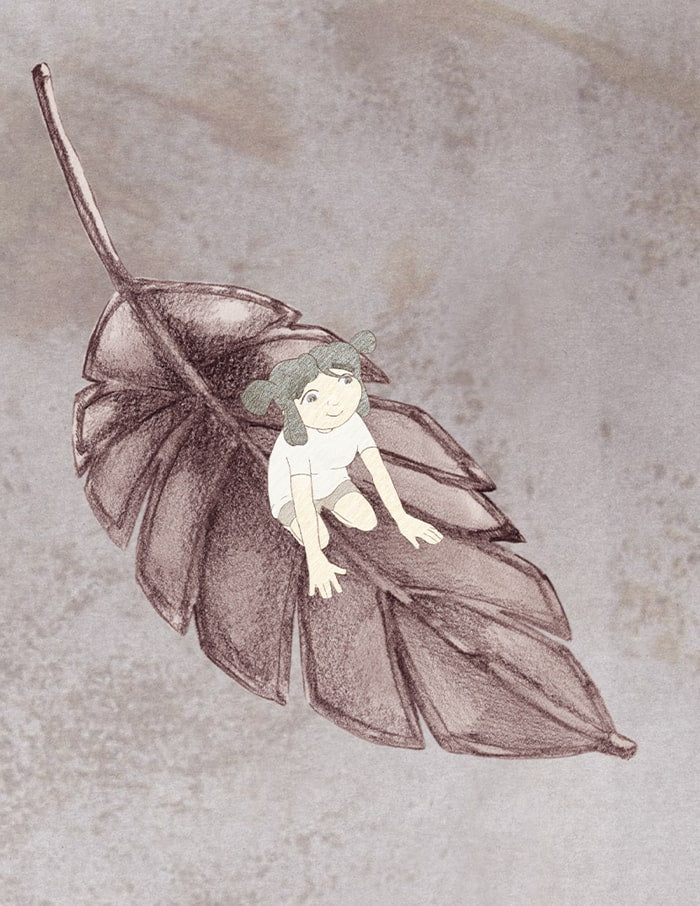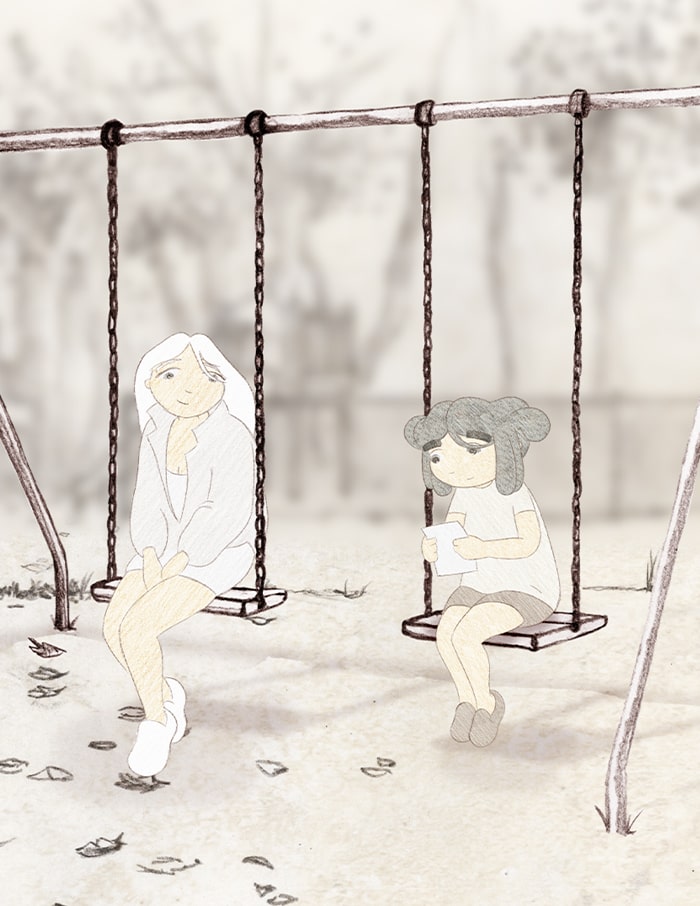 Looking for my Sister fuses animation, word and sound in a poetic way to draw attention to the many women who are subject to high rates of violence because of their gender and/or race and their involvement in the sex trade. It also portraits the hopeful but also frustrating experience their families face when trying to find their missing loved ones.
The marginal space of the city: the factories, the old buildings, the abandoned shops. In the street, the degenerate and the disempowered gather to make it through another day. A little girl walks by...she is a stranger here. Somebody approaches and demands: "What are you doing here?". The little girl, shy but determined, responds: "I am looking for my sister".
Produced, directed and animated by Antonio Cerdán with the support of the Conseil des Arts et des lettres du Québec, the Société de développement des entreprises culturelles (SODEC) and the National Film Board of Canada's l'Aide au cinéma indépendant (ACIC) program.
As-tu vu ma sœur (French version)
As-tu vu ma sœur? fusionne animation, parole et son d'une manière poétique pour attirer l'attention sur les femmes victimes de taux élevés de violence en raison de leur sexe et/ou de leur race et leur implication dans le commerce du sexe.
Il dépeint également l'expérience pleine d'espoir mais aussi frustrante à laquelle font face leurs familles lorsqu'elles tentent de retrouver leurs proches disparus.
L'espace marginal de la ville : les usines, les vieux bâtiments, les magasins abandonnés. Dans la rue, les dégénérés et les démunis se rassemblent pour passer une autre journée. Une petite fille passe...c'est une étrangère ici. Quelqu'un s'approche et exige : "Que fais-tu ici ?" La petite fille, timide mais déterminée, répond : " Je suis à la recherche de ma sœur ".
Produit, réalisé et animé par Antonio Cerdán avec le soutien du Conseil des arts et des lettres du Québec , la Société du développement des entreprises culturelles (SODEC) et le Programme d'aide au cinéma indépendant (ACIC) de l'Office national du film du Canada (ONF),
Artist's Statement
Studio Kinetika is an independent animation studio, lead by Antonio Cerdán where he is committed to the production of animated short films with socio-cultural value and artistic integrity.
If your institution does not have a server or you are looking into a license for curated one-time events or fixed term exhibitions, please contact us.
Digital Site License (DSL) to Use Copyrighted Material - Terms of Use
The following terms are understood, accepted and effective upon payment of License Fee to Moving Images Distribution, the Licensor, and the buyer, the Licensee, named on the invoice.  Copyrighted material, as identified on the invoice, hereinafter referred to as the Program.
License: The Licensor hereby grants to the Licensee, for the DSL term listed on the invoice, the educational rights for digital streaming of the Program for use within the Licensee's internal closed system, password-protected platform. Licensee acknowledges it shall not sublicense, sublease, rent, resell, duplicate, digitize or transfer to any other medium or format.  Licensee shall not edit, cut or alter the Program nor post it on publicly-accessible websites or networks.  This license (i) will not be included in any courses that could be sold to other institutions for future distance-education use; (ii) is non-transferable; and (iii) is not assignable by the Licensee.
Users: The Licensee agrees that the users for this license shall be restricted to the Licensee's accredited faculty, staff and students.
Expiration of Term: Upon expiration of the license term, the Licensee shall cease streaming of the Program and the Program must be deleted from the Licensee's digital servers.
Acknowledgement of Limitations: The Licensee acknowledges the Program is copyrighted and the Licensor has a copyright interest in the Program which is legally protected against the Licensee's use, copying or exhibition except as is set out above.
DVD w/PPR.  PPR stands for Public Performance Rights.  A DVD with PPR license permits the buyer to use the film in non-theatrical venues for educational purposes, community screenings and other non-commercial purposes.  Standard educational DVD w/PPR purchases are in perpetuity for use by the institution, college, school, library, its staff and students. 
All DVDs sales are final. We guarantee that all DVDs will be free from defects at the time of delivery.  Defective DVDs will be replaced without charge within 30 days of date of shipment. 
The creators of all works distributed by Moving Images Distribution hold copyright for their work. Copyrights are a form of intellectual property that gives the owner of the original work exclusive rights to that work, including its publication, distribution, adaptation and use. All purchasers are to specify use required precisely at time of ordering and agree to comply with all copyright, trademark and intellectual property law. No materials purchased may be used outside the rights acquired at time of purchase or may be reproduced in whole or in part by any method now known or hereafter devised. No materials purchased without specific broadcast license and agreement may be broadcast, retransmitted or exhibited in whole or in part without a specific license agreement from Moving Images Distribution for such use.