 Henry's Glasses
Producers
Nicole Leier
Brendan Uegama
Release Date

2010

Running Time

20 minutes

Closed Captions

Yes

Availability

Canada, USA
Regular price

Sale price

$180.00

Unit price

per
License Definitions

Institutions: Purchase at this price level if you are from a university, college, school board, school district, government agency, business or association. Note: Price does not include inter-library loan rights.

Community: Purchase at this price level if you are from a single K-12 School, registered not-for-profit, community organization, public library.  Note: Price does not include right to circulate DVD/program to other schools within district.
DSL Terms

DSL stands for Digital Site License and permits the buyer of the license to host the film on a password-protected, closed server for the term of the license for educational use. If your institution does not have a server or you are looking into a license for curated one-time events or fixed term exhibitions, please contact us.

See below for more information about DSL terms of use. Upon order placement, our staff will contact you within 3 business days to arrange digital file delivery. 
Share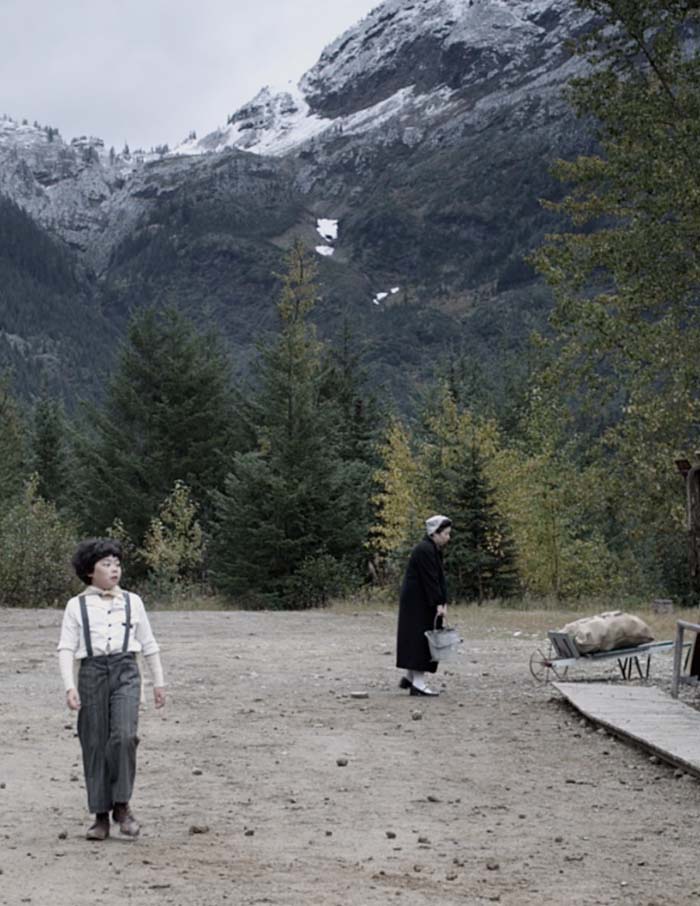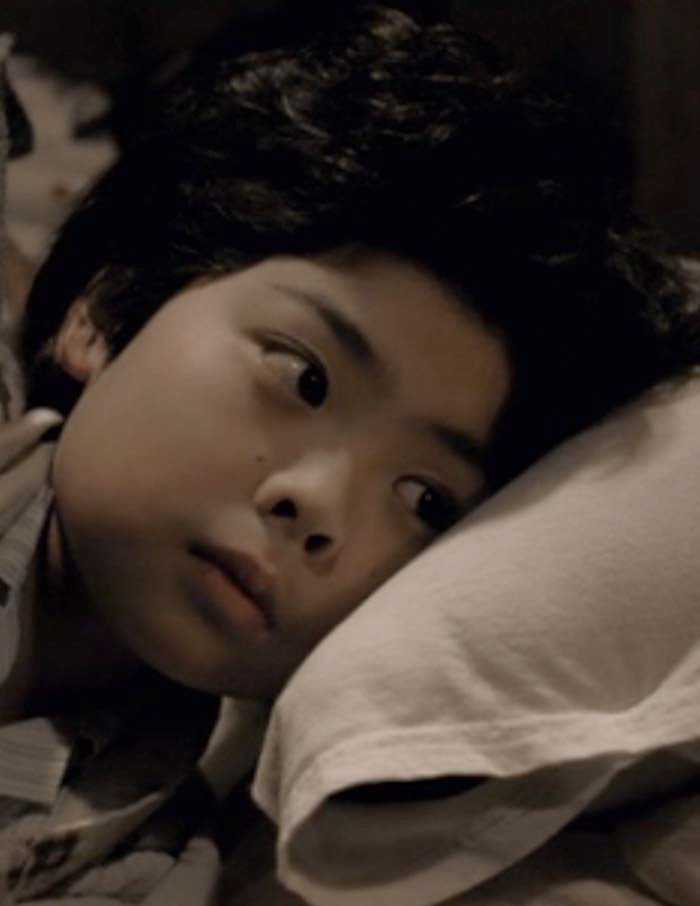 This short drama is set in 1945, in internment camps for Canadians of Japanese origin. A family has been separated, the father in Ontario and his wife and three children in a camp in Tashme, British Columbia. Eleven-year-old Henry finds solace from the dreary life of internment through a pair of magic glasses given to him by his grandfather. These special glasses transport him from a world of darkness to one of beauty and light. Although the glasses mean more to Henry than any of the few possessions he has left, he shares them with Mr. Yamamoto in the hopes of lifting the elderly man from the depths of discouragement.

Festival(s): Vancouver International Film Festival
Director's Statement:
By any measure, we live in a world of plight. With recycled ideas and old formulas, we as filmmakers often continue to create cliches. In this loss of cinematic language, critical thought dissolves and mystery disappears. To stand out from this mold defines my success. Henry's Glasses originated from my need to look at the dreary and to make it magnificent. As I contemplated which tragic setting I could put my characters in, I was instantly attracted to the internment of the Canadian-born Japanese during World War Two. It was a personal matter, since my father and his family were forced to spend four years in one, in the Kootenay Mountains of British Columbia. We all know that the world has troubles. CNN and all-news networks present the world at its worst. I believe that the older we get, the more the negativity of world issues brings us down and conditions our minds. But the youth of the world who are oblivious to this madness are in bliss. These young minds are still full of creativity and, for the time being, remain untainted. The possibilities are endless. Thankfully, this genius never dissolves. It exists in us all. With adults, sometimes it's just a bit more difficult to find our inner child - the inner genius we all possess. Some people claim to be telekinetic or telepathic. If so, they have the ability to control a portion of their mind that the majority of us cannot. What if we learn to control our minds to the fullest potential? If we can, is it possible to change the environment around us - directly in front of our eyes? To my dismay, as far as I know I am not psychokinetic. I know this because since I first saw Star Wars as a child, I have continually tried to use jedi mind tricks, but to my alarm, to no avail. But, to my delight, my power lies in other places - creation and cinema. For those reasons, I blended my thoughts and beliefs, used my imagination and created Henry's Glasses. It's a beautiful tale, set in a less-than-perfect time. Everything we know of is now history, and the only moment that is current is the present. I believe we must acknowledge our history, never forget it and find ways to be enlightened by it. I hope one day we will be able to look back at the dark days of the world and find many reasons to smile. - Brendan Uegama Filmmaker's website: www.blacktreepictures.com
If your institution does not have a server or you are looking into a license for curated one-time events or fixed term exhibitions, please contact us.
Digital Site License (DSL) to Use Copyrighted Material - Terms of Use
The following terms are understood, accepted and effective upon payment of License Fee to Moving Images Distribution, the Licensor, and the buyer, the Licensee, named on the invoice.  Copyrighted material, as identified on the invoice, hereinafter referred to as the Program.
License: The Licensor hereby grants to the Licensee, for the DSL term listed on the invoice, the educational rights for digital streaming of the Program for use within the Licensee's internal closed system, password-protected platform. Licensee acknowledges it shall not sublicense, sublease, rent, resell, duplicate, digitize or transfer to any other medium or format.  Licensee shall not edit, cut or alter the Program nor post it on publicly-accessible websites or networks.  This license (i) will not be included in any courses that could be sold to other institutions for future distance-education use; (ii) is non-transferable; and (iii) is not assignable by the Licensee.
Users: The Licensee agrees that the users for this license shall be restricted to the Licensee's accredited faculty, staff and students.
Expiration of Term: Upon expiration of the license term, the Licensee shall cease streaming of the Program and the Program must be deleted from the Licensee's digital servers.
Acknowledgement of Limitations: The Licensee acknowledges the Program is copyrighted and the Licensor has a copyright interest in the Program which is legally protected against the Licensee's use, copying or exhibition except as is set out above.
DVD w/PPR.  PPR stands for Public Performance Rights.  A DVD with PPR license permits the buyer to use the film in non-theatrical venues for educational purposes, community screenings and other non-commercial purposes.  Standard educational DVD w/PPR purchases are in perpetuity for use by the institution, college, school, library, its staff and students. 
All DVDs sales are final. We guarantee that all DVDs will be free from defects at the time of delivery.  Defective DVDs will be replaced without charge within 30 days of date of shipment. 
The creators of all works distributed by Moving Images Distribution hold copyright for their work. Copyrights are a form of intellectual property that gives the owner of the original work exclusive rights to that work, including its publication, distribution, adaptation and use. All purchasers are to specify use required precisely at time of ordering and agree to comply with all copyright, trademark and intellectual property law. No materials purchased may be used outside the rights acquired at time of purchase or may be reproduced in whole or in part by any method now known or hereafter devised. No materials purchased without specific broadcast license and agreement may be broadcast, retransmitted or exhibited in whole or in part without a specific license agreement from Moving Images Distribution for such use.