 Greening the Cube: 100-Mile Housing
Director
Tyler Austin Bradley
Producers
Tyler Austin Bradley
Andrea Vandenboer
Release Date

2012

Running Time

84 minutes

Closed Captions

No

Availability

Canada, USA
Regular price

Sale price

$250.00

Unit price

per
License Definitions

Institutions: Purchase at this price level if you are from a university, college, school board, school district, government agency, business or association. Note: Price does not include inter-library loan rights.

Community: Purchase at this price level if you are from a single K-12 School, registered not-for-profit, community organization, public library.  Note: Price does not include right to circulate DVD/program to other schools within district.
DSL Terms

DSL stands for Digital Site License and permits the buyer of the license to host the film on a password-protected, closed server for the term of the license for educational use. If your institution does not have a server or you are looking into a license for curated one-time events or fixed term exhibitions, please contact us.

See below for more information about DSL terms of use. Upon order placement, our staff will contact you within 3 business days to arrange digital file delivery. 
Share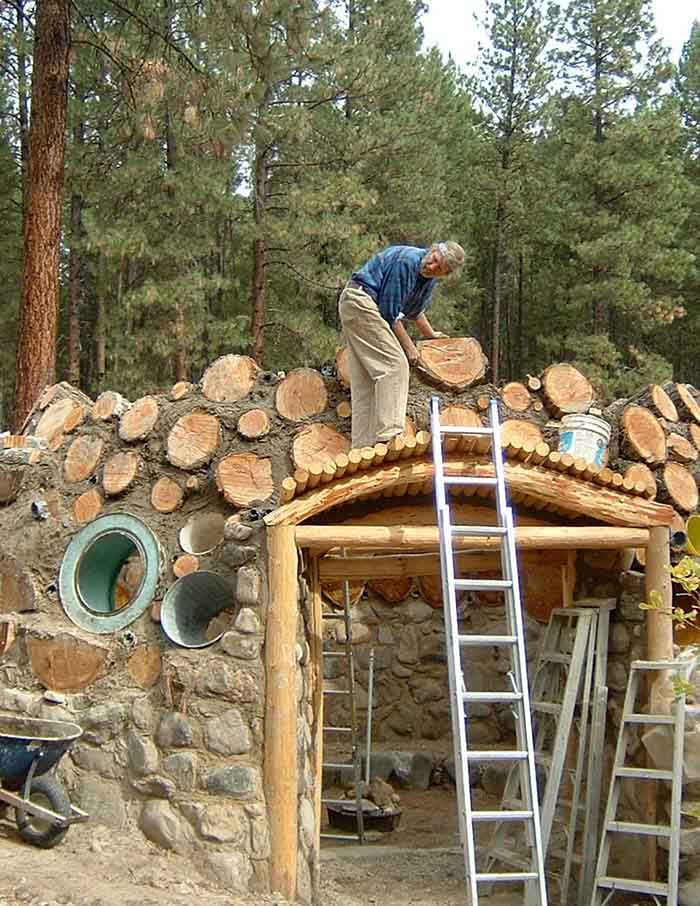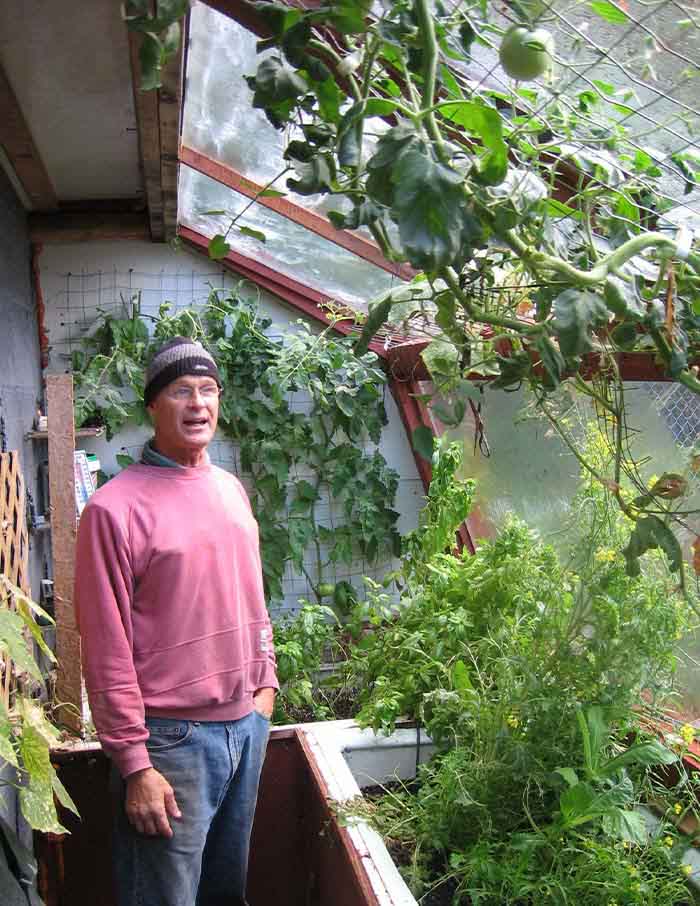 Greening The Cube: 100-Mile Housing is a feature length documentary film that follows the efforts of green-builders Pete Matheson and Sean Sands as they strive to imagine and construct homes that are affordable, habitable, ethical, and environmentally responsible- in a word, sustainable.

Tracing the contrasting origins of these two unique builders, the diversity of design and near limitless possibilities for experimental housing is explored through their personal histories and the homes they have created. Taking inspiration from the local-food treatise The 100 Mile Diet, a concept for '100 Mile Housing,' localized solutions for house and home, begins to take shape in the backwoods of Grand Forks, British Columbia, Canada.

With appearances made by author JB MacKinnon (co-author of The 100-Mile Diet), Professor William Rees (Ecological Footprint Analysis), and other proponents of sustainable living, a case for experimental building and whole-systems solutions to the sustainability question is taken from the wilderness out...

Combining integrated approaches to food production, meeting energy needs, responsible management of the waste stream, and other considerations pertinent to our homes and lifestyles, the extremes gone to by the featured builders serve as a counterpoint, a challenge to modern western consumerism. Ultimately, the lifestyle and movement documented poses but one question; what kind of future will you build?

Artist's Statement:
Like many people, I have become keenly aware that we cannot carry on living the over-consumptive, wasteful lifestyles that we have been groomed and encouraged to lead. It was with a major overhaul, a drastic remodel in mind, that Theme Room Films took shape, and that the concept for Greening the Cube: 100-Mile Housing took seed; our plan was to explore and document the efforts of people not so unlike us that are living with a localized focus amidst all the complexity of our modern, 'globalized' world.

What prompted me to undertake the telling of this story are the people I have been fortunate enough to make the acquaintance of over the past two years. They are builders both alternative and conventional, from builders of innovative, natural homes, to builders of rich, vibrant communities. Builders of ecological economies, and builders of vision, to builders of urban oases found amongst sky-scraped sight-lines.

I hope they will serve as an inspiration for you, too, and that whatever you take away from the stories and practices documented in this film will enrich your experience in your own built and evolving environment- whether in housing, community, energy use or the like, there is always room for change, and ideally, room too, for improvement.

–Tyler Austin Bradley

If your institution does not have a server or you are looking into a license for curated one-time events or fixed term exhibitions, please contact us.
Digital Site License (DSL) to Use Copyrighted Material - Terms of Use
The following terms are understood, accepted and effective upon payment of License Fee to Moving Images Distribution, the Licensor, and the buyer, the Licensee, named on the invoice.  Copyrighted material, as identified on the invoice, hereinafter referred to as the Program.
License: The Licensor hereby grants to the Licensee, for the DSL term listed on the invoice, the educational rights for digital streaming of the Program for use within the Licensee's internal closed system, password-protected platform. Licensee acknowledges it shall not sublicense, sublease, rent, resell, duplicate, digitize or transfer to any other medium or format.  Licensee shall not edit, cut or alter the Program nor post it on publicly-accessible websites or networks.  This license (i) will not be included in any courses that could be sold to other institutions for future distance-education use; (ii) is non-transferable; and (iii) is not assignable by the Licensee.
Users: The Licensee agrees that the users for this license shall be restricted to the Licensee's accredited faculty, staff and students.
Expiration of Term: Upon expiration of the license term, the Licensee shall cease streaming of the Program and the Program must be deleted from the Licensee's digital servers.
Acknowledgement of Limitations: The Licensee acknowledges the Program is copyrighted and the Licensor has a copyright interest in the Program which is legally protected against the Licensee's use, copying or exhibition except as is set out above.
DVD w/PPR.  PPR stands for Public Performance Rights.  A DVD with PPR license permits the buyer to use the film in non-theatrical venues for educational purposes, community screenings and other non-commercial purposes.  Standard educational DVD w/PPR purchases are in perpetuity for use by the institution, college, school, library, its staff and students. 
All DVDs sales are final. We guarantee that all DVDs will be free from defects at the time of delivery.  Defective DVDs will be replaced without charge within 30 days of date of shipment. 
The creators of all works distributed by Moving Images Distribution hold copyright for their work. Copyrights are a form of intellectual property that gives the owner of the original work exclusive rights to that work, including its publication, distribution, adaptation and use. All purchasers are to specify use required precisely at time of ordering and agree to comply with all copyright, trademark and intellectual property law. No materials purchased may be used outside the rights acquired at time of purchase or may be reproduced in whole or in part by any method now known or hereafter devised. No materials purchased without specific broadcast license and agreement may be broadcast, retransmitted or exhibited in whole or in part without a specific license agreement from Moving Images Distribution for such use.