Gibson Woods
Release Date

2011

Running Time

23 minutes

Closed Captions

No

Availability

Canada, USA
Regular price

Sale price

$180.00

Unit price

per
License Definitions

Institutions: Purchase at this price level if you are from a university, college, school board, school district, government agency, business or association. Note: Price does not include inter-library loan rights.

Community: Purchase at this price level if you are from a single K-12 School, registered not-for-profit, community organization, public library.  Note: Price does not include right to circulate DVD/program to other schools within district.
DSL Terms

DSL stands for Digital Site License and permits the buyer of the license to host the film on a password-protected, closed server for the term of the license for educational use. If your institution does not have a server or you are looking into a license for curated one-time events or fixed term exhibitions, please contact us.

See below for more information about DSL terms of use. Upon order placement, our staff will contact you within 3 business days to arrange digital file delivery. 
Share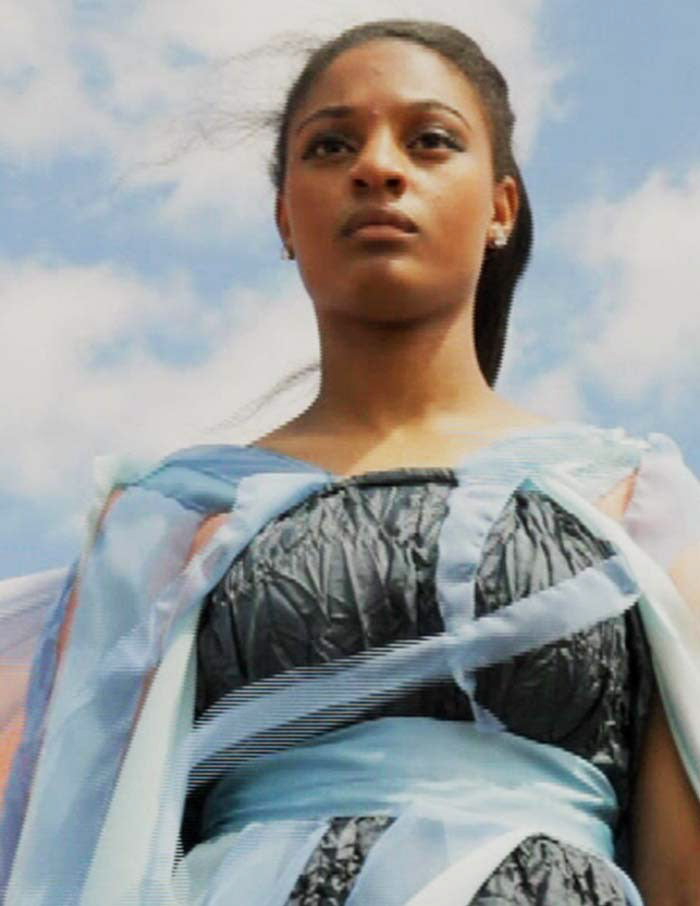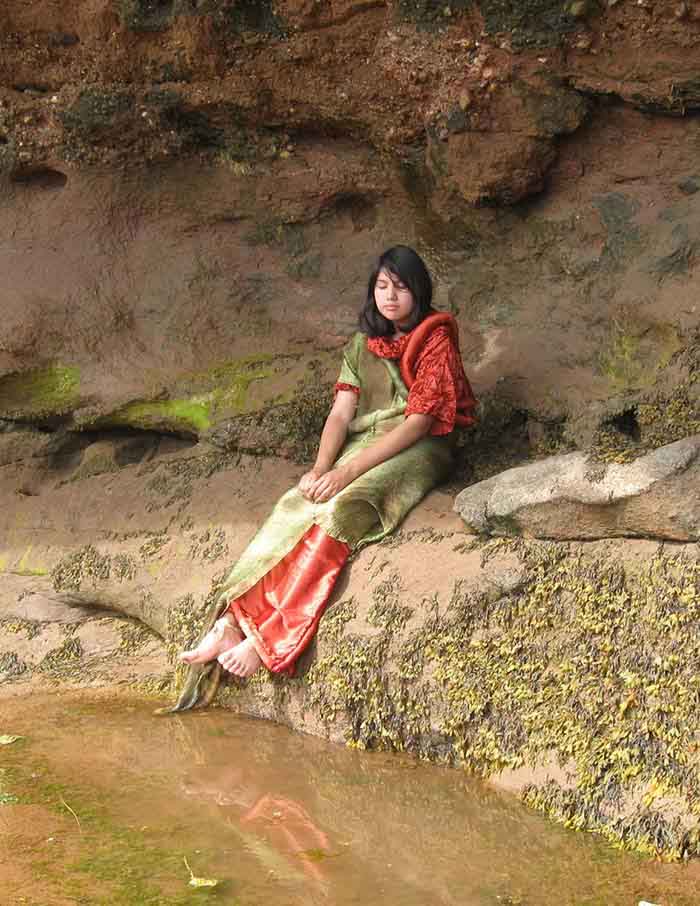 This short musical drama explores a universal theme: the out-migration of young people from small rural communities that seem destined to disappear. Feeling confined by family and history, Jasmine can't wait to leave her community of Gibson Woods. She and her group are headed to Halifax to perform and for her, the city is the key to her future. Her brother wonders what will remain of their community and its history with so many young people leaving. A sudden highway detour and engine trouble land Jasmine and her friends on a Mi'kmaq reserve. Disconnected from Wifi and other distractions of the modern world, they focus on their surroundings. Ironically enough, they come face to face with a young man who's been searching for the very community they just left–one he believes no longer exists. They return with him to Gibson Woods to help connect him with his roots.

Very little has been written about shared historical connections between the Black Loyalists of Nova Scotia and the indigenous Mi'Kmaq communities who welcomed them. Youth from African Nova Scotian and Mi'Kmaq communities participated in writing the script and music for this film. They perform, rap and appear in several sequences as a mythical chorus who have returned to the world because their history has been forgotten.
Artist's Statement:
Created through the Shortworks: TV Drama Academy, a 2-week summer camp program.

The idea of Gibson Woods grew out of my interest in making a film that brought together my two ways of working – writer/director of dramas and project director for youth video camps. I have been running video camps with youth from the Mi'kmaq and African Nova Scotia communities. I wanted to create a new project that brought both communities together to learn, experience and participate in a dramatic production. I wanted to workshop a story and script with the youth involved, a process I had done for The Wait. The Wait was a two-year process. Gibson Woods was a two-week process but I started with a concept for the film, something I did not have for The Wait.

I came up with a basic concept: a group of youth from a rural African Nova Scotia community are traveling to Halifax to perform and end up stranded in a Mi'kmaq community. A Mythical Chorus of ancestral spirits return to the world because the youth have lost their connection to the past.

The video camps have always had a strong music/song creation component. I was so impressed with the immense musical talent of the young people I had worked with that I wanted to incorporate singing into Gibson Woods. Three songs were created. Lyrics were inspired by Nova Scotian filmmakers Sylvia Hamilton, Sobaz Benjamin and Actor/playwright Tara Reddick with rap verses written by the youth performing them. Composer Asif Illyas created one song, plus the score. The song "I, I Love You", that the group sing in the van, was created entirely by them. The music for this song and the third song was created by Kyland Cain, one of the youth participants.

Some of the youth involved had been in pervious video camps. Others got involved through a province-wide call for participants. Fourteen youth from across the province came together for 10 days in August, 2010 to workshop the concept into a script, create and record songs and take part in a 5-day film shoot. Through improvisation, discussions, workshopping scripted scenes, a script was created and continued to be revised even during the filming process. Tara Reddick was instrumental in the writing and workshopping process. Once the production began, she worked with the youth not on set while I was on set, reworking and prepping upcoming scenes.

The striking landscape played an integral part in creating the look, feel and story of the film. We were based in the beautiful Annapolis Valley. The Mythical Chorus "emerges" from the landscape of the Bay of Fundy, each representing an element: Rock, Air, Earth. "Rock", a Mi'kmaq child, lives in the caves of the eroding cliffs along the shores of the Bay of Fundy. "Rock" speaks: "I am as ancient as the rock. I have watched over all these generations, survived European diseases…" "Air" descending from the sky, sings: "For years upon years we have always been here…" "Earth" emerging from the sand, raps: "you offered us a place that we could raise our children on but all we got was rocks to start building…"

Gibson Woods is a small rural community in the area, established by the Black Loyalists where the family of one of the participants lives. The lush green setting with the billowing willow tree and the remnants of an ancient wagon overgrown with wild roses, is the backyard of the "Earth's" grandmother.

The process of making Gibson Woods was an experiment that took us all through a very challenging process. The constraints of time and the camp structure certainly had an impact on the experience and the outcome of the film. Looking back I am amazed at what we were able to accomplish. I am eternally grateful to the youth involved for their commitment and creative input and for all the adults who supported and contributed to the Gibson Woods film experience.

If your institution does not have a server or you are looking into a license for curated one-time events or fixed term exhibitions, please contact us.
Digital Site License (DSL) to Use Copyrighted Material - Terms of Use
The following terms are understood, accepted and effective upon payment of License Fee to Moving Images Distribution, the Licensor, and the buyer, the Licensee, named on the invoice.  Copyrighted material, as identified on the invoice, hereinafter referred to as the Program.
License: The Licensor hereby grants to the Licensee, for the DSL term listed on the invoice, the educational rights for digital streaming of the Program for use within the Licensee's internal closed system, password-protected platform. Licensee acknowledges it shall not sublicense, sublease, rent, resell, duplicate, digitize or transfer to any other medium or format.  Licensee shall not edit, cut or alter the Program nor post it on publicly-accessible websites or networks.  This license (i) will not be included in any courses that could be sold to other institutions for future distance-education use; (ii) is non-transferable; and (iii) is not assignable by the Licensee.
Users: The Licensee agrees that the users for this license shall be restricted to the Licensee's accredited faculty, staff and students.
Expiration of Term: Upon expiration of the license term, the Licensee shall cease streaming of the Program and the Program must be deleted from the Licensee's digital servers.
Acknowledgement of Limitations: The Licensee acknowledges the Program is copyrighted and the Licensor has a copyright interest in the Program which is legally protected against the Licensee's use, copying or exhibition except as is set out above.
DVD w/PPR.  PPR stands for Public Performance Rights.  A DVD with PPR license permits the buyer to use the film in non-theatrical venues for educational purposes, community screenings and other non-commercial purposes.  Standard educational DVD w/PPR purchases are in perpetuity for use by the institution, college, school, library, its staff and students. 
All DVDs sales are final. We guarantee that all DVDs will be free from defects at the time of delivery.  Defective DVDs will be replaced without charge within 30 days of date of shipment. 
The creators of all works distributed by Moving Images Distribution hold copyright for their work. Copyrights are a form of intellectual property that gives the owner of the original work exclusive rights to that work, including its publication, distribution, adaptation and use. All purchasers are to specify use required precisely at time of ordering and agree to comply with all copyright, trademark and intellectual property law. No materials purchased may be used outside the rights acquired at time of purchase or may be reproduced in whole or in part by any method now known or hereafter devised. No materials purchased without specific broadcast license and agreement may be broadcast, retransmitted or exhibited in whole or in part without a specific license agreement from Moving Images Distribution for such use.